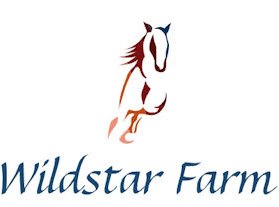 Wildstar Farm has moved. We are now located in Sherborn.
Wildstar Farm is a private horse stable on a secluded, 11-acre country property in Sherborn, MA. Wildstar Farm is located 50 minutes from downtown Boston.
Features:
10 x 12 stalls
24/7 in-and-out to pasture
Cross-country log jumps and show jumps
Warm water outdoor wash area
Trunk storage and trailer parking
Your trainer, vet, farrier or ours
Direct access to 70+ acres of trails
Cross other properties to get to Rocky Narrows
Owners on property day and night

For more information about Wildstar Farm, contact Polly Kornblith at 617-504-5299 or pk@wildstarfarm.com.

Note: Wildstar Farm does not offer lessons or other services to the public.